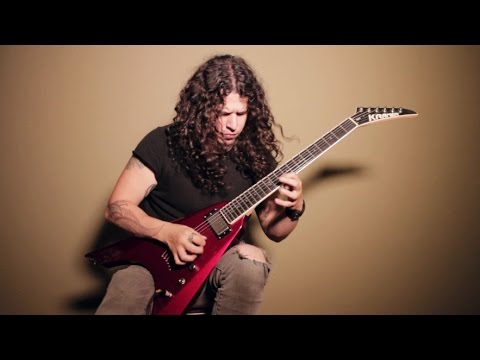 Hola. Aquí las tablaturas del solo de guitarra de "Tú igual, yo igual" de mi banda Difonía.
Hi guys. Here's tabs for "Tu igual, yo igual" guitar solo from my band Difonia.
Backing track: http://charlieparradelriego.bandcamp.com/album/charlie-parra-backing-tracks
Parte 1 / Part 1:
Toda esta sección consta de arpegios mayores y menores con tapping de 2 cuerdas. La T indica obviamente los tappings, los … indica los "let ring" y los / indican un slide, que en este caso haremos tappings con slide.
This whole section is about major and minor 2 string tapping arpeggios. T is for tapping, … is for "let ring" and / are for slides (in this section, we'll do tapping slides).
Parte 2 / Part 2:
Esta sección empieza bastante melódica, usando una escala mayor y pentatónica (nada del otro mundo). La parte final es un fragmento de picking alterno.
This section is pretty melodic, using pentatonic + major scales (nothing fancy at all). Final part is all about alternate picking.
DIFONIA http://www.facebook.com/difonia
Más tabs y backing tracks pronto!
More tabs and backing tracks soon!
Charlie