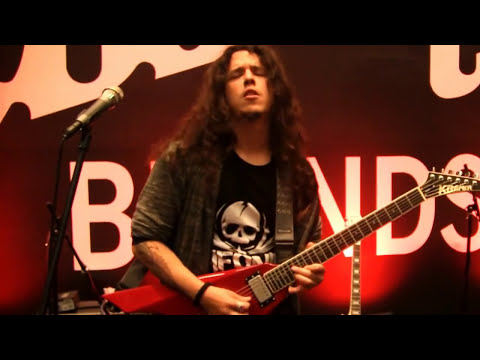 Hola! Aquí un video y fotos de la primera vez que voy y participo en NAMM. El motivo: la presentación de la guitarra Charlie Parra Nite V Plus por Kramer Guitars USA en el Booth de Gibson como el primer latino con un modelo signature de la corporación Gibson. Tocar Speed F*cks en NAMM ha sido una de las mejores experiencias de la vida.
Hi! Here's a video and pictures of the first time I go and participate at NAMM. The reason: introducing Charlie Parra Nite V Plus by Kramer Guitars USA at the Gibson Booth as the first latin artist ever to have a signature model bu the Gibson corporation. Playing Speed F*cks live at NAMM was one of the best experiences ever.
Aquí algunas fotos del evento.
Here's some pics of the event.
Qué gran experiencia csm!!! A seguir trabajando!!!
What a great experience it was!!! Back to work!!!
Rocanrol, toda la vida.
Charlie