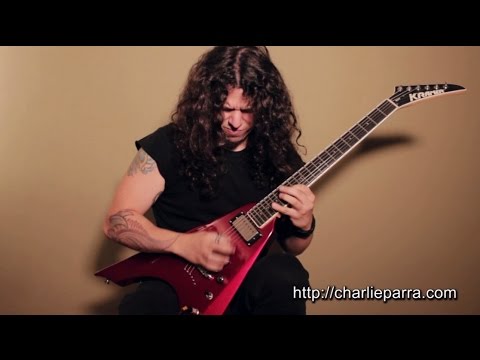 Hola! Aquí el solo de guitarra de "Tiempo" (Difonia) con tablaturas y Backing Track incluídos!
Hi! Here's my guitar solo for "Tiempo" (Difonia)  with Backing Tracks and tabs included!
Parte 1 / Part 1:
Esta sección comienza con un tapping similar al del tema de "Power Rangers". Luego, vienen progresiones de arpegios bastante básicas.
El final es con picking alterno.
This section starts with a tapping sequence very similar to the one in the "Power Rangers" theme song. Then, we'll do a basic arpeggio progression.
The ending is done with alternate picking.
Parte 2 / Part 2:
Para culminar, le agregamos unas notas de más a la figura anterior y cerramos con un arpegio con sweep picking que termina en un tapping con slide justo antes de la secuencia de picking alterno.
We add a few more notes to the previous figure and we close it with a sweep picking arpeggio with a tapping + slide just before the alternate picking sequence.
DIFONIA: https://www.facebook.com/difonia
Backing tracks: https://charlieparradelriego.bandcamp.com/album/charlie-parra-backing-tracks
Más tabs y backing tracks pronto!
More tabs and backing tracks soon!
Charlie