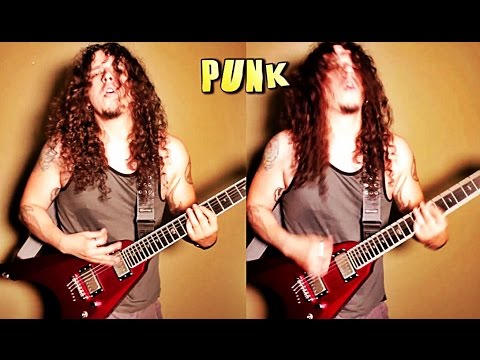 Hola. El origen de este track se dio cuando entré a tocar en la banda de Heavy Metal M.A.S.A.C.R.E y los fans más antiguos de la banda criticaron mi ingreso por venir de una banda con influencias Hardcore Punk (Difonía). El resultado fueron 4 millones de visitas. 3 años más tarde, aquí la segunda edición!!!
Hi! The origins of this track come from a time when I was asked to join Heavy Metal band M.A.S.A.C.R.E and some of their fans criticized this decision because I was playing also in a Hardcore Punk influenced band (Difonia). The result was a 4 million views video. Here's the second edition of it!!
1- METAL: Black Sabbath
2- PUNK: New York Dolls
3- METAL: Judas Priest
4- PUNK: Ramones
5- METAL: Metallica
6- PUNK: The Damned
7- METAL: Slayer
8- PUNK: Misfits
9- METAL: Iron Maiden
10- PUNK: Circle Yerks
11- METAL: Angra
12- PUNK: No Use For A Name
13- METAL: All That Remains
14- PUNK: Sex Pistols
15- METAL: Dark Funeral
16- PUNK: Bad Religion
17- METAL: Extreme
Aquí el primer video! Here's the first video!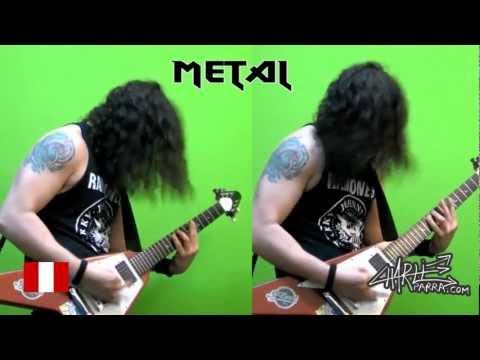 1- METAL: Slayer
2- PUNK: Ramones
3- METAL: Anthrax
4- PUNK: Inyectores
5- METAL: Iron Maiden
6- METAL: Metallica
7- PUNK: Agnostic Front
8- PUNK: No use for a name
9- METAL: Michael Angelo Batio
10- PUNK: Dead Kennedys
11- METAL: Cradle of Filth
12- METAL: Pantera
Gracias por ver este post. Thanks for reading this post.
ROcanrol!
Charlie