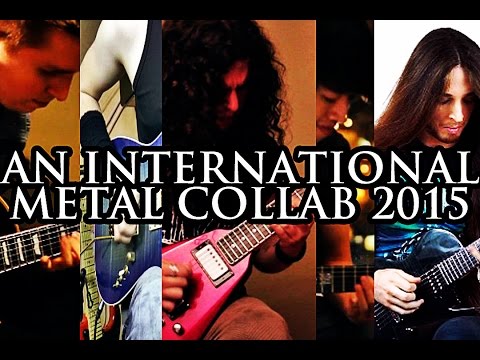 EN: Finally after a long time after the constant recording sessions and shows of Difonia and M.A.S.A.C.R.E, I got to do a collaboration with 4 of my favorite YouTube guitar players: Garrett Peters, Michael Mac, NeoGeoFanatic and Cole Rolland.
ES: Finalmente después de mucho tiempo después de grabar y tocar constantemente con Difonia y M.A.S.A.C.R.E, pude hacer una colaboración con 4 de mis guitarristas favoritos de YouTube: Garrett Peters, Michael Mac, NeoGeoFanatic y Cole Rolland.
EN: I met Garrett Peters at the Whisky A Go Go in december 2012 while I was playing guitar for a canadian band. He actually told me he watched my videos and knew who I was and that he though I was probably a douchebag in person (LOL), but we became very good friends. Everytime I go to LA I always have a beer with my good friend Garrett. Besides, his playing is sick and clean as f*ck!!!
ES: Conocí a Garrett Peters en el Whisky A Go Go en diciembre 2012 cuando yo tocaba para una banda canadiense. Me dijo que me conocía y que veía mis videos y que también pensaba que probablemente en la vida real yo era un huevonazo (jaja), pero nos convertimos en muy buenos amigos. Cada vez que voy a LA siempre tomo una cerveza con mi buen amigo Garrett. Aparte, toca guitarra de la puta madre!!!
EN: Michael Mac is a pretty young guitar player who actually did a version of my song "Speed F*cks" and added his personal groovy touch to it. Also NeoGeoFanatic did and personally, I think their versions are wat better than the original! In the case of NeoGeoFanatic, I used to watch his channel way before I started mine. A real honor to have this two awesome players on the track.
ES: Michael Mac es un joven guitarrista que hizo una versión muy buena de mi track "Speed F*cks" y le agregó su toque personal. NeoGeoFanatic hizo lo mismo y personalmente, me parece que ambas versiones son mejores que la original. En el caso de NeoGeoFanatic, yo ya lo conocía y solía ver su canal mucho antes de yo tener el mío. Un honor tener a este par en el track.
EN: Cole Rolland is a young canadian YouTube guitar player who has a lot of viral guitar videos in his channel. We are both EMG artists and have done some collaborations before, like this one:
ES: Cole Rolland es un joven guitarrista canadiense con muchos videos virales en su canal. Ambos somos Artistas EMG y hemos hecho colaboraciones antes, como la siguiente: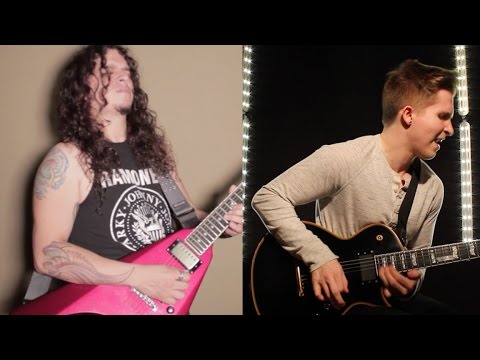 EN: Couldn't be any happier to have a track with this awesome guys besides living very far from each other. Music and internet magic, I guess.
ES: No podría estar más contento de haber hecho un track con esta gente loca, a pesar de vivir tan lejos el uno del otro. La magia de la música y el internet.
Rocanrol,
Charlie